Anyone who follows CyberSansar.com knows this hot lady. She dared to bare and hence became a huge hit in the CyberSansar website in a very short span of time. She actually dared to bare a little too much and became controversial as well. CyberSansar no longer hosts her galleries. May be they also realized that, the skin show was a little over the top for the backward Nepali society to digest. We cannot ignore the fact that it must be CyberSansar that actually pushed Anu Ojha to dare to bare on their site but after taking the brunt from the Nepalese media and society, must have decided to play it safe. There was a time when she was contributing a great deal on the traffic numbers of CyberSansar. CyberSansar is like PlayBoy of Nepal and being a top rated model at CyberSansar is quite something. As she was more forward than the remaining ladies in the primitive Nepali modeling agency, she had her share of popularity as well as criticisms.
She was literally on the top until her pictures in which she'd revealed her breasts showed up on the internet. It looks from the pictures that she was preparing for a photo shoot. But the camera man took her pictures before she was ready and posted it on the internet. Whatever happened, it was bad and proved fatal for Anu's career. She's been kind of quiescent since those pics leaked on the internet. I think this incident must have prompted Cyber Sansar to remove her pictures from their website.
She once told that she would be happy to model for a lingerie campaign if given a chance! That's a bold statement. I don't know any Nepali female models except her who can say that. We run this blog to give you out info of Nepali female celebrities, but we sadly have to say that we cannot offer anything about Anu Ojha at this moment other than a few pictures and some videos. There's not much info about this lady on the internet! As amazing as it may sound, it's nevertheless true! Had it been for an American model equally popular as her, the internet would have been flooded with tons of information. Sad irony of Nepalese Modeling Industry.
Some of the music videos that she has acted in are Meri Priyesi by Cris KC, Chiso Chiso Hawa Ma by Ritu Singh Vaidya etc.
We wish we could add some more info about her! Perhaps our readers can help us out. If any of you have any info about this girl, please submit it in the commenting section below this post. Relevant resources will be given due place in this post!
We have collected some pictures and videos of the sexy chick Anu Ojha from the internet for you to enjoy. Not much, just 3 pics and 2 videos. We hope you would like them.
Pictures of Anu Ojha: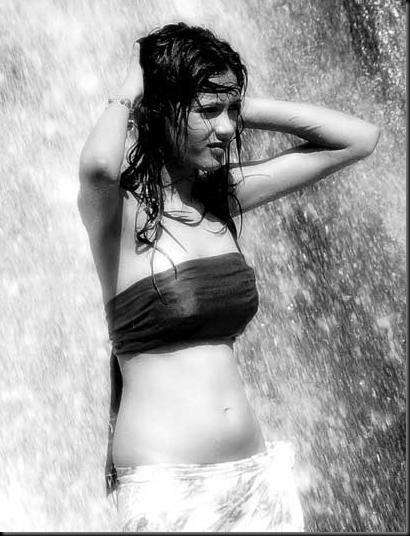 Videos of Anu Ojha:
Her interview appeared at eNasha.com. Here's the link. She has talked about sex, how she wants to be in bed, what kind of men she likes. She has revealed it all, not with the skin show this time but during an interview. It looks like Anu cannot help revealing. :-)
Posted on: Aug 29, 2010 / Labels: anu ojha , nepali models
3 comments:
Please don't post adult content in your comment. Adult content isn't only limited to pornographic / nude images; it can also be sexually explicit posts with or without links to sex sites, which aren't permitted by our policies.